We are specialist in lawn scarification treatment. We create healthy, attractive and sustainable lawns.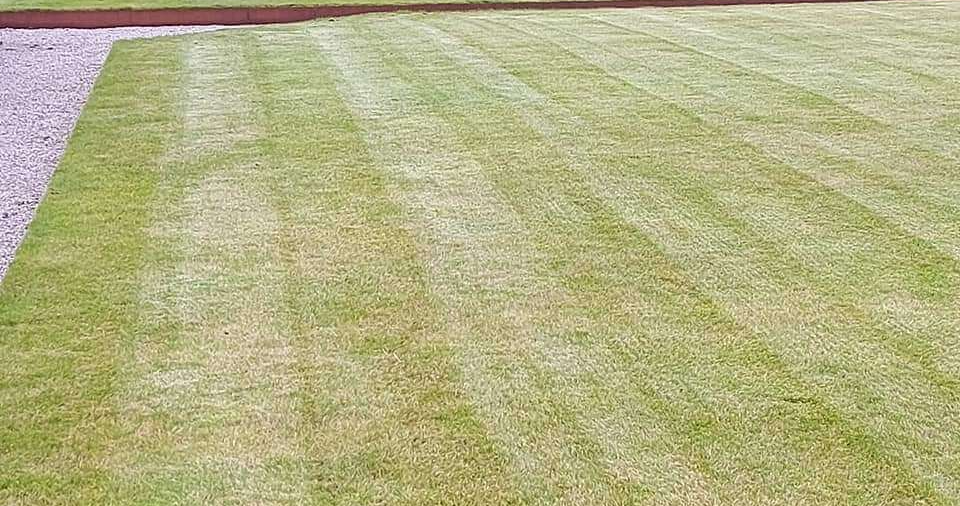 Lawn Scarification
Lawn scarification is the removal of surface thatch and moss from a lawn. Surface thatch naturally forms on a lawn. However, preventing important nutrients such as water, fertiliser and co2 from getting to the grass roots. Which results in a mossy and spongy lawn.
A good annual lawn care package should include a Scarification to remove thatch and help prevent moss from forming in your lawn. Lawn scarification removes most of the surface thatch and is an essential practice of good annual lawn care.
What is Scarification?
Scarification is a mechanical process which we carry out using high-quality, properly maintained specialist equipment. Surface thatch can cause a lot of problems if it's not removed.
When it grows too thick the thatch effectively blocks nutrients from reaching the grasses roots. Oxygen, fertiliser, and even water can all be blocked due to surface thatch which is why Scarification is so important when it comes to lawn care.
Problems with surface thatch can be hard to notice as well. The most common symptom is an increase in moss, but you will also likely notice that your lawn feels overly spongy and soft underfoot. The issue is much more prevalent in the cooler/ colder months of the year as well.
How We Can Help
Our professional scarification service will help you get rid of any surface thatch that is causing problems. The treatment uses specialist heavy duty flails to get deep and remove the thatch. This will also remove any moss as well.
It's important to remember that raking alone won't help clear up any deep thatch issues either. While it is defiantly good lawn care practice, surface raking won't be strong enough to remove thick thatch from your lawn.
So, if you think your lawn could benefit from our professional Scarification service, get in touch with the Devine Lawn Care team today.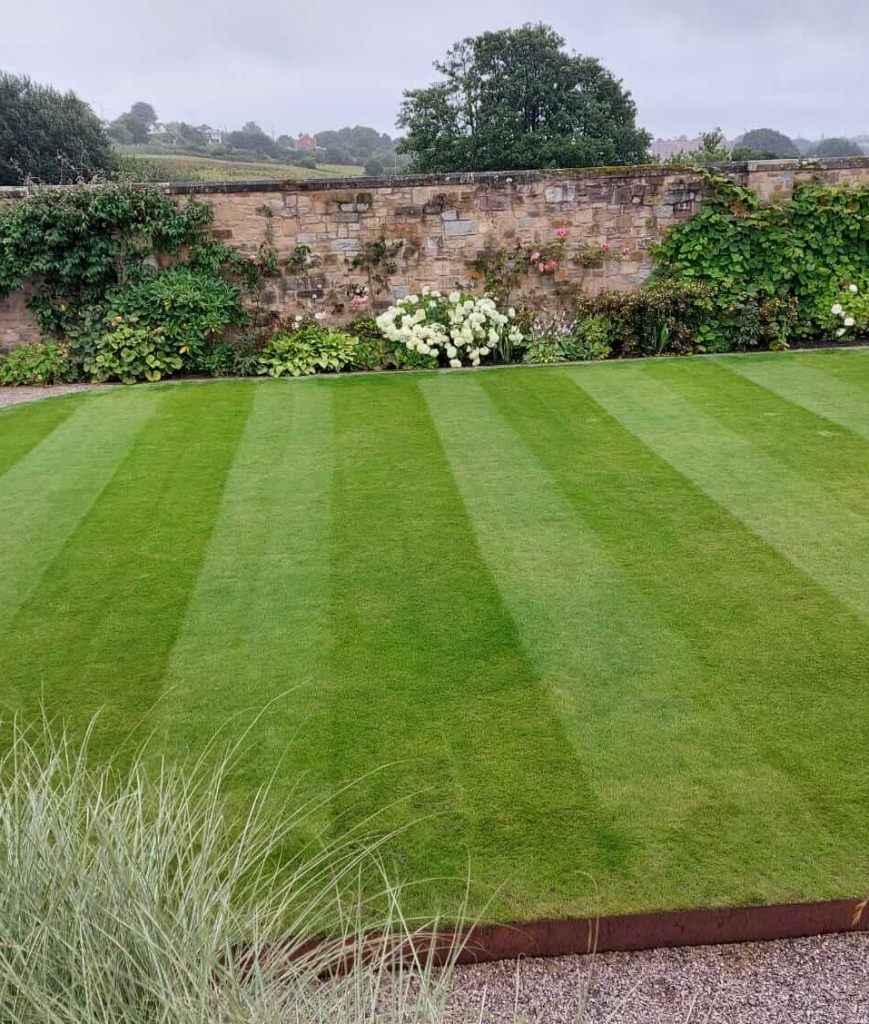 All Year Lawn Care Treatment
Devine Lawn Care Services – Why Choose Us
Offering personal and tailored lawn care services in North West England including – Bolton, Chorley, Wigan, Bowdon, Wilmslow, Knutsford, Hale, Hale Barns and Alderley Edge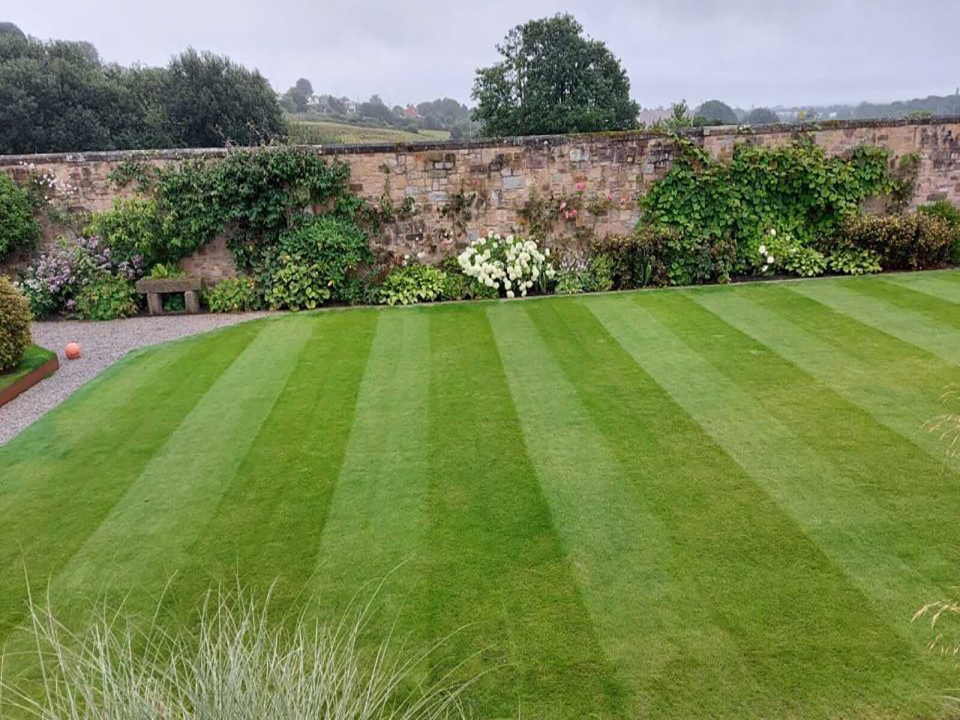 Scarification Before/After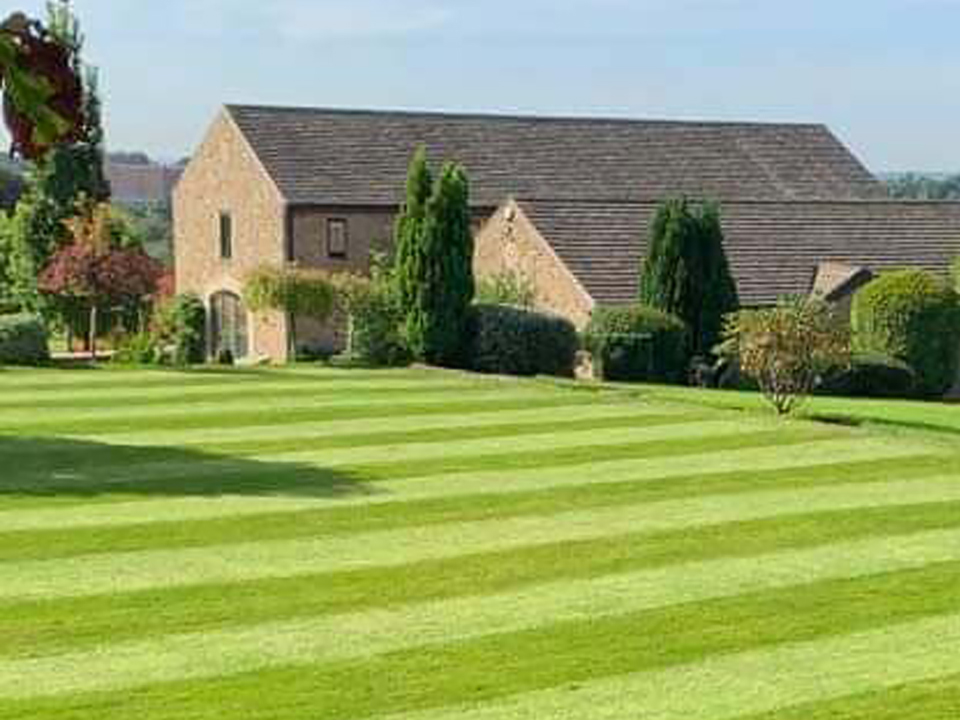 Top Seeding Before/After